Master of Science in Information Technology (IT) program is taught in English in Fachhocschule University of Applied Sciences, Frankfurt am Main. For just kind information to my Indian Friends that here IT does not mean fully software engineering based masters program. In Germany, Information Technology means the study of the electronic & communication. Before taking part in this Master's program, check the curriculam lists taught in MS in Information Technology.
source: Fachhocschule official Website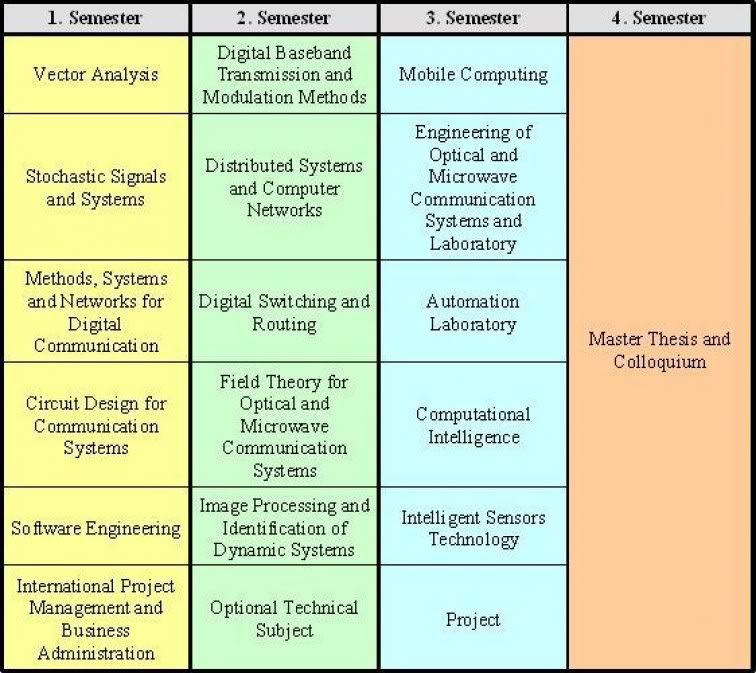 Now you have gone through the curriculum of IT, then you must be now having a clear idea about the structure of the program. Its more towards electronics, communication and mathematical subjects than core software programming courses. Third semester of the IT is interesting as its full of project. It is accredited Master program. See the above link for IT for more information.
Hope that is enough information. For rest of the question about study, job prospects in Germany. Please refer my Previous post – Study in Germany
All the best!! cheers!! 😀